Introduction: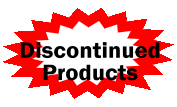 Need to add a Real Time Clock to your project, then our R2023T Real Time Clock Demo Board is the ideal solution. This compact, easy to install demo-board uses the standard  I²C bus for control and data transfer.
The time is maintained and updated within the R2023T IC. Included on-board is also battery back-up, enabling the time to be maintained even with power disconnected from the board. The R2023T IC stores time values in separate registers, for years, month, week, day, hour, minutes and seconds. A special register is also available for storing of alarm values. Refer to the R2023T datasheet below for more information.
The new R2023T Real Time Clock Demo Board is a compact, easy to control Real Time Clock, ideal for use when setting up a real-time control system or for use when date stamping is required for various monitoring applications.